Music has the incredible power to transport us to different emotions, times, and places. In this enchanting journey through a diverse array of artists, we invite you to explore the soul-stirring tracks that deserve a special place in your playlist. From soulful blues to dreamy pop and heartfelt R&B, let's embark on an unforgettable musical adventure featuring the talents of John Mayer, SZA, The 1975, Harry Styles, The Weeknd, Lovejoy, and Joji.
John Mayer: "Gravity" John Mayer, the virtuoso guitarist and singer-songwriter, has the innate ability to weave powerful emotions into his music. "Gravity" is a timeless masterpiece, where Mayer's signature bluesy guitar solos are interwoven with soulful lyrics. This heart-wrenching ballad resonates with anyone who has experienced the weight of loss and longing. Mayer's unmatched vocal prowess, combined with the raw honesty of the song, make "Gravity" an essential listen for music lovers of all genres.
SZA: "The Weekend" As a pioneer of contemporary R&B, SZA effortlessly captures the essence of modern relationships in "The Weekend." Her mesmerizing voice glides through the verses, telling a provocative tale of a love triangle. The sensuous melodies and clever storytelling make this track a true standout in her repertoire. "The Weekend" not only showcases SZA's unique vocal style but also her ability to delve into complex themes with an irresistible groove.
The 1975: "Somebody Else" The 1975, a band renowned for their genre-defying sound, brings us "Somebody Else," a synth-pop anthem that leaves an indelible mark on listeners. The song narrates the aftermath of a breakup, with Matty Healy's vulnerable vocals conveying a sense of melancholy and introspection. The hypnotic production, combined with emotive lyrics, creates an ethereal atmosphere that resonates deeply with those who have experienced heartache.
Harry Styles: "Falling" Harry Styles' evolution as an artist shines through in "Falling," a poignant ballad that showcases his vocal prowess and lyrical maturity. The emotional piano-driven melody captures the vulnerability of falling out of love, and Styles' heartfelt delivery adds an authentic touch. This introspective track allows listeners to connect with the artist on a more personal level, making it a must-listen for anyone seeking a soulful experience.
The Weeknd: "Blinding Lights" The Weeknd's chart-topping hit "Blinding Lights" is an infectious blend of '80s-inspired synth-pop and contemporary R&B. The pulsating beats and catchy hooks create an irresistible energy that urges you to move. The song's soaring chorus and The Weeknd's distinctive vocals make it a modern-day classic. "Blinding Lights" has become an anthem for late-night adventures and carefree moments, cementing its place as a track that must be heard.
Lovejoy: "One Day" Lovejoy, an emerging indie-pop artist, charms us with "One Day." This feel-good track features catchy guitar riffs, breezy melodies, and optimistic lyrics, serving as a reminder that better days are within reach. Lovejoy's laid-back and uplifting style adds a touch of sunshine to your day, making "One Day" an excellent addition to your summer playlist.
Joji: "Run" Joji's hauntingly beautiful track "Run" is an amalgamation of ethereal instrumentals and emotionally charged lyrics. The song delves into themes of escape and self-discovery, with Joji's distinct vocals painting a vivid picture of longing and desperation. "Run" showcases Joji's ability to evoke raw emotions through his music, leaving an indelible mark on listeners.
These tracks by John Mayer, SZA, The 1975, Harry Styles, The Weeknd, Lovejoy, and Joji each have their unique sonic qualities and emotional depth. They invite us to immerse ourselves in a tapestry of sounds, stories, and feelings. Whether you're looking for introspection, catharsis, or simply a captivating melody, these artists have crafted songs that deserve to be heard and cherished. So, sit back, hit play, and let the music guide you on an extraordinary sonic journey.
Shop at John Mayer, SZA, The 1975, Harry Styles, The Weeknd, Lovejoy, and Joji to support these brands. Please click on these links if you're a fan. 
1. Sza Ctrl Album Throw Pillow:
The "Ctrl" album by SZA is a critically acclaimed and beloved body of work that has resonated with fans worldwide. The "Ctrl" album throw pillow is a stylish and comfortable accessory that captures the essence of SZA's music. It features the album cover art, which showcases a striking image that reflects the themes and emotions explored in the songs. The design of the throw pillow is carefully crafted to complement any home decor. Its neutral colors and clean lines make it a versatile addition to any living space, whether it's a bedroom, living room, or music studio. The size and shape of the pillow provide optimal support, making it perfect for lounging, relaxing, or simply adding a touch of aesthetic appeal to your space. Owning the throw pillow allows fans to bring a piece of the album's essence into their personal spaces, creating an atmosphere of comfort and inspiration.
Go to this store now at https://szashop.com/collections/sza-throw-pillow/
2.  Harry World Tour 2018 Hoodie: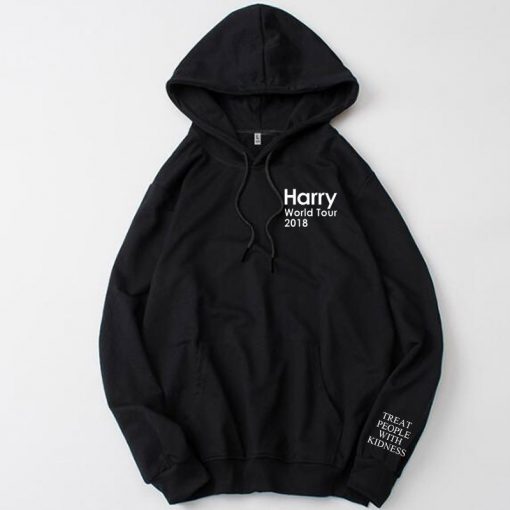 The Harry World Tour 2018 Hoodie was a highly sought-after piece of merchandise from Harry Styles' world tour in 2018. Harry Styles, a former member of the British boy band One Direction, embarked on his first solo tour in 2018 to promote his self-titled debut album, "Harry Styles." The tour spanned across various countries and cities, captivating fans around the world. Wearing the Harry World Tour 2018 Hoodie became a way for fans to show their support for Harry Styles and express their love for his music. Due to its limited availability and the immense popularity of Harry Styles, the hoodie quickly became a coveted item. Fans eagerly lined up at merchandise stands or refreshed online stores to secure their own piece of memorabilia. The hoodie sold out rapidly at most tour stops, further adding to its allure and making it a symbol of being part of the Harry Styles fandom.
Buy it at https://harry-styles.shop/collections/harry-styles-hoodies/