Joji, born George Miller, has risen to prominence as a singer, songwriter, and producer, captivating audiences with his introspective and emotionally charged music. Formerly known as the popular YouTube personality Filthy Frank, Joji underwent a remarkable transformation, channeling his creativity into a deeply personal and evocative musical journey.
The Melancholic Depths
Joji's music often delves into the realms of melancholy, exploring themes of heartbreak, longing, and introspection. His lyrics are poignant and introspective, offering a glimpse into his raw vulnerability and the complex emotions he grapples with. From songs like "Slow Dancing in the Dark" to "Ew" and "NITROUS," Joji crafts a sonic world that resonates with those navigating the depths of their own emotions.
Vulnerability and Self-Reflection
One of the defining characteristics of Joji's music is the unfiltered vulnerability he brings to his songwriting. With tracks like "Sanctuary" and "Gimme Love," he fearlessly confronts his own insecurities and flaws, inviting listeners to reflect on their own journeys of self-discovery. Through his music, Joji creates a space for introspection and empathy, as he explores the complexities of human emotions and the quest for personal growth.
The Sonic Aesthetics
Joji's sonic aesthetics play a crucial role in conveying the emotional landscape of his music. With his unique blend of alternative R&B, lo-fi hip-hop, and electronic elements, Joji creates atmospheric soundscapes that perfectly complement his introspective lyrics. From dreamy, ethereal melodies to haunting, distorted beats, his sonic choices add layers of depth and emotional resonance to his music, immersing listeners in his evocative world.
Connection and Impact
Joji's music has struck a chord with millions of listeners worldwide, fostering a strong connection with his audience. Through his candid expression of emotions and relatable narratives, he has become an emblematic figure for those seeking solace in music. Joji's ability to connect on a deeply emotional level has led to a devoted fan base that finds comfort, validation, and understanding in his art.
Joji's music invites us to explore the intricacies of our own emotions and embark on a journey of self-reflection. Through his introspective lyrics, atmospheric soundscapes, and unfiltered vulnerability, Joji has carved a unique space in the music industry, captivating audiences with his emotional landscapes. His ability to delve into the depths of the human experience and create a powerful connection with his listeners is a testament to his artistry.
In conclusion, the Joji Merchandise Store is the ideal place for fans to fully immerse themselves in Joji's alluring music. Fans can express their passion for Joji's emotional and introspective art with the vast selection of special goods and gear offered.
In addition to Joji's impactful presence in the music industry, several other renowned artists and bands have contributed to the pinnacle of musical development. Artists like Suicideboys, Rod Wave, Ice Nine Kills, Knocked Loose, Brockhampton, and Car Seat Headrest have made significant contributions to the diverse and ever-evolving landscape of music.
Suicideboys, known for their unique blend of hip-hop and punk influences, have carved out a niche for themselves with their raw and introspective lyrics, pushing boundaries and challenging conventional norms.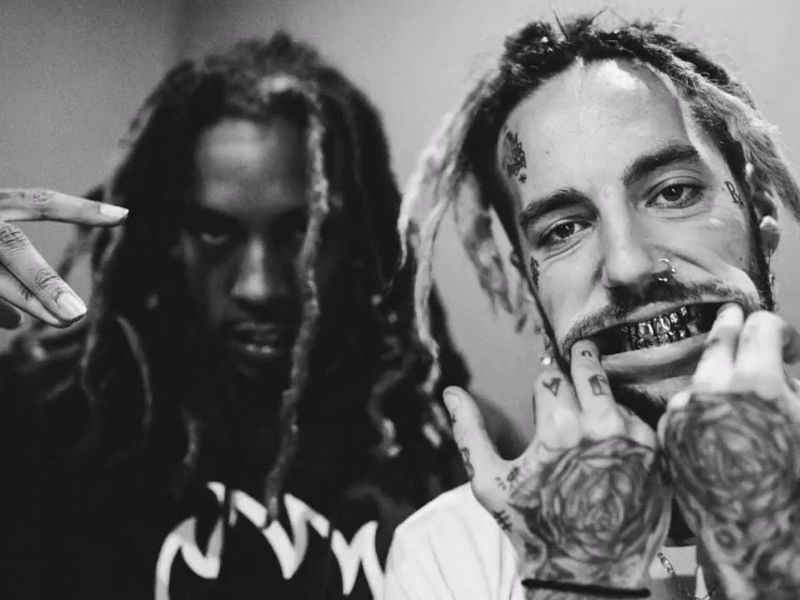 The official Suicideboys Merchandise Store allows fans to demonstrate their appreciation for the duo's distinctive style while experiencing the essence of the band's music. The store provides a wide selection of exclusive goods and apparel.
Rod Wave has emerged as a rising star in the world of hip-hop, captivating listeners with his soulful melodies and deeply personal storytelling, highlighting the triumphs and struggles of his journey.
Visit the official Rod Wave Merchandise Store to enter the artist's universe. Here, fans can browse and purchase unique goods and clothing that capture the acclaimed musician's mesmerizing craftsmanship and emotional depth.
Ice Nine Kills brings a theatrical and horror-inspired approach to their music, blending metalcore and melodic elements to create a distinctive sound that immerses listeners in a world of storytelling and dark imagery.
Explore the world of Ice Nine Kills with the help of the Ice Nine Kills Merchandise Store, which gives fans access to a variety of unique goods and clothing that are inspired by the band's alluring fusion of horror, metal, and melody.
Knocked Loose delivers a relentless onslaught of hardcore punk, capturing the raw aggression and energy of the genre with their fierce vocals and hard-hitting instrumentals.
Experience the world of Knocked Loose through the official Knocked Loose Merchandise Store, where fans can find and purchase unique goods and clothing that reflect the band's hardcore punk music's raw intensity and potent sound.
Brockhampton, the influential music collective, has redefined the boundaries of hip-hop with their experimental sound, tackling a range of topics and pushing the creative envelope with their innovative approach.
The official Brockhampton Merchandise Store, which provides devoted fans across the world with a wide variety of exclusive clothing and accessories, allows you to experience the essence of Brockhampton's distinctive talent.
Car Seat Headrest, led by singer-songwriter Will Toledo, has gained critical acclaim for their indie rock sound, characterized by introspective lyrics and catchy melodies that resonate with listeners.
Indulge your love for Car Seat Headrest with the official Car Seat Headrest Merchandise Store, offering a diverse range of merchandise for fans to express their passion for the band's music and style.
Together, these musicians and bands exemplify the industry's tremendous diversity and inventiveness, with each having a particular influence on the growth and evolution of music as an art form. Their efforts have motivated and affected innumerable followers all across the world, demonstrating the ability of music to elicit strong feelings and connections.